CBJS School Values are: Accept, Adapt and Aspire
Latest news
North Solihull Netball Skills Tournament
8 children from across years 5 and 6 took part in the North Solihull Netball Skills Tournament. We made it through to the semi-final and achieved 4th place (out of 17 schools) with a finishing time of 6 minutes and 8 seconds. The children were fantastic school representatives and really enjoyed their time at the competition. A picture of the team taken on the day can be seen further down the page.
Charlee's Report
Kenilworth House Captain Charlee has written a report explaining why competition is so important at CBJS. It's a great piece work and we think you will like it. You can read it here.
Year 4 E-safety Quiz's
Year 4 have been learning a lot about E-safety this term and from what they have learnt they have created these online e-safety quiz's. Please fill them in so the children can use the data to create e-safety reports.
Inclusion Quality Mark
We have recently applied for and successfully achieved Inclusion Quality Mark. An assessor came into school to look at how we support all of children and was impressed by the inclusive nature of CBJS. Please click here to look at the report.
Welcome to the CBJS website.
We hope you enjoy looking at it. Our aim is to provide information about the school, showcase children's work and to develop links and activities for learning at home and at school. The website reflects our commitment to our children's education, their personal development and to a rich and vibrant curriculum
Latest Castle Bromwich Junior Website Calendar Events
Summer fete £10.00 for stall holders

20

May

2016

3:30 pm - 5:00 pm

Fitness week

23

May

2016
Information
Our school is a full member of the Unity Trust of schools based in North Solihull.
Parent views are always listened to and acted upon. Please register to tell us your views on the Parent View website.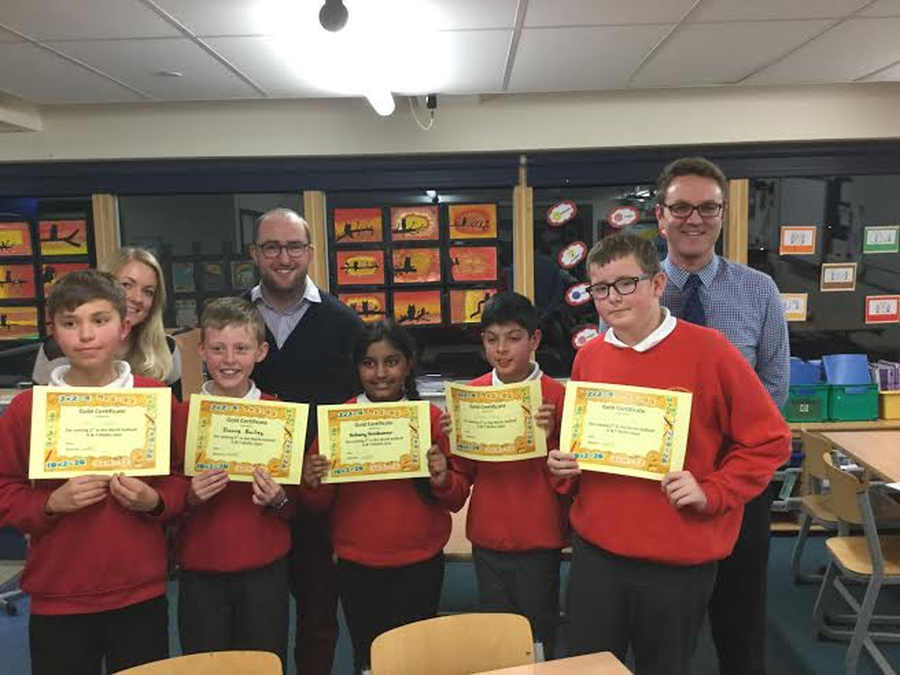 Are you smarter than a 10 year old?
Maths is often seen by many as hard, boring or both, but evidence suggests that a love of maths is no barrier to fun and humour, competitive spirit and teamwork.
To celebrate this, five North Solihull primary schools sent their finest mathematicians to a year 6 Maths Quiz, aptly organised by the teachers of Kingshurst Primary School with Mr. Sperry (Headteacher) acting as a head judge.
Young Einsteins (and their excited parents) were to face the mental challenges that would prove that everything around us behaves in mathematically determined ways: perimeter and volume measurements, money problems and distance calculations, multi-step problems, equations and other quite challenging tasks. Do you know the highest prime number? Do you still remember the value of pi? Well, many of us, spectators, had to resort to google and calculators for answers, however the little army of maths lovers trudged along.
Eleven challenging tasks, two hours of intensive teamwork, lots of smiles and one final result: appreciation of maths by all.
If anything, this event demonstrated that maths is even more applicable to the real world than the language and because we live in the real world, there were real winners: Castle Bromwich Junior School came first (with 32 points), followed closely by Windy Arbor Primary (23 points).
On behalf of all participants and their supporters, we would like to thank Kingshurst Primary ,the host school, and hope that another competition will be held again soon and the parents would also like to thank the dedicated team of teachers in our local schools, who work relentlessly to combat anti-maths stereotypes and develop the love of learning in our kids.
Victoria Morris
Mathematician's mum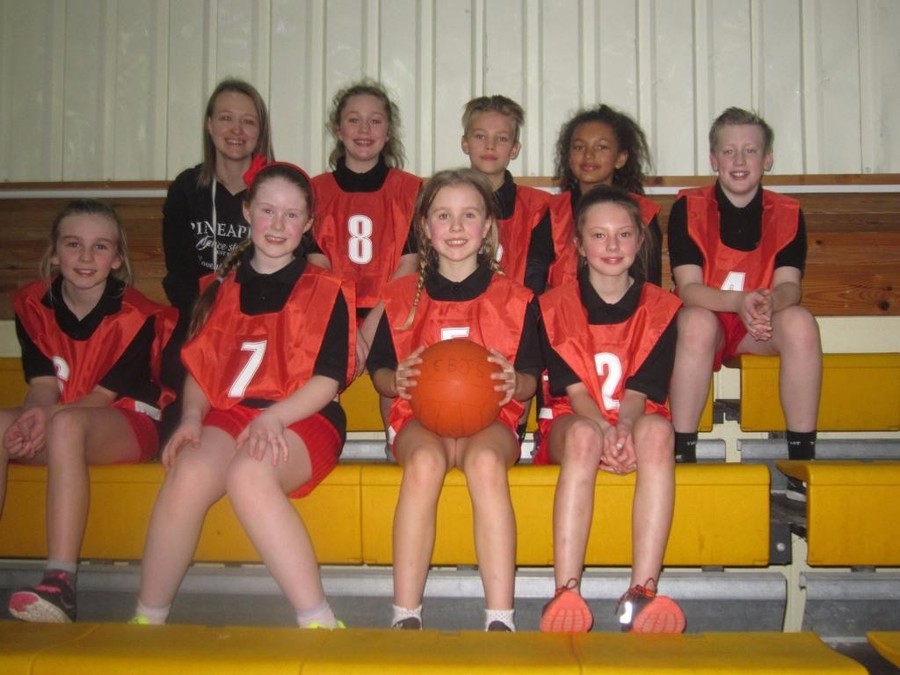 North Solihull Netball Skills Tournament
Talent Show 2016
On Friday 4th March CBJS held its fourth successful talent show 'CBJS has Talent' and what a superb night it was. The acts who had been selected by their peers to reach the final were all incredible. Acts ranged from comedy, to dancing and singing. The audience were truly entertained. Special guest Harry Sharpe, last year's winner, got the evening off to a great start and Saad Majid entertained the audience at half time with his amazing speed at tying shoe laces. Congratulations to all pupils who made the final but especially to our winners on the night;
3rd Place - Elyse Daley-Gooden [singing] Jacob Mallinson-Jones[ singing and playing the piano]
2nd Place - Mea Mezzone, Megan White and Harriett Rogers [dancing]
1st Place – Cason Crisp [dancing]
Poppy and Paddy's Anti Bullying Rap
Reward Day Flash Mob Dance