Pioneer Trip 2014
Remembrance Sunday 2014
Art Exhibition
The children discussed art materials and their uses. We then looked at colour and created a colour wheel from the three primary colours. We considered tone and shade. The children were then given the brief of creating a piece of art work that reflected the nature of the local area and surrounding community. The children designed a sketch that reflected their interpretation and from that started to create those pieces. They used a range of paper craft, paper mâché, paint, collage, brusho and junk modelling. Their art work was individual to them and illustrated the various elements of the local community.
CBJS Victorious in School Games Level 2 Biathlon
The first level 2 competition of the year was the annual Biathlon competition. 5 boys and 5 girls took part in this competition at Smiths Wood Sports College, competing in a timed 25m swim followed by a 400m run.
Through huge effort and determination, the boys team managed to finish in 1st place, while the girls finished a very close 2nd (5913 points compared to the 1st place 6000 points!). Overall, CBJS finished in 1st positions with the boys team going on to represent North Solihull at the Level 3 competition in March. Well done to Mea, Megan, Rhian, Molly, Ella, Hisham, Luis, George, Roma and James.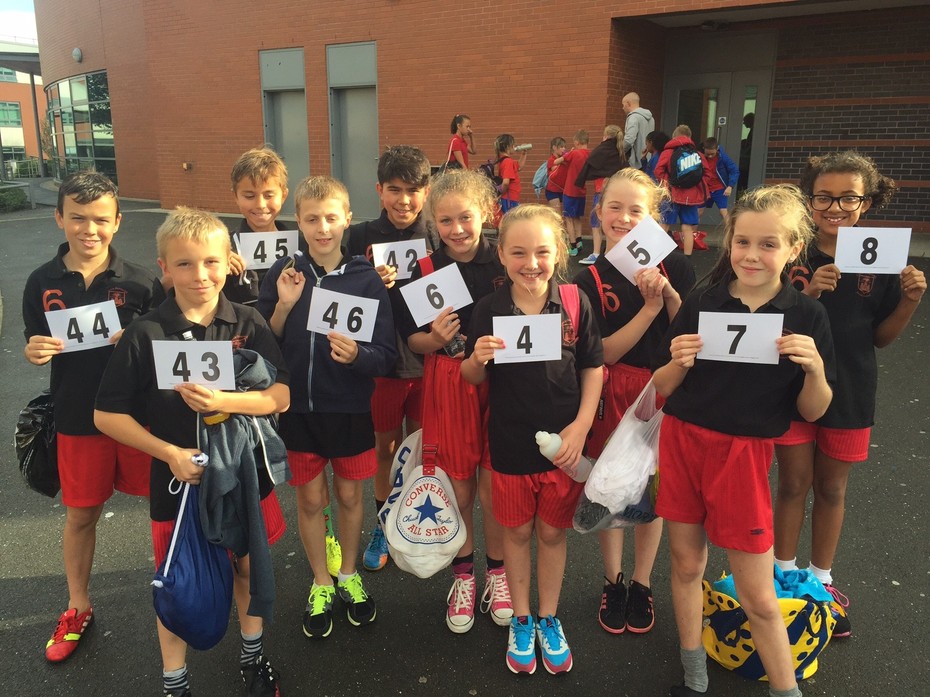 | | |
| --- | --- |
| | We are supporting Light it up Blue again this year. It is a charity that supports autism and it was really successful last year, so successful we ran out of cakes! We would like to know if there are keen cake bakers out there that would like to donate some cakes towards this event. The cake bake takes place on the afternoon of the 2nd May so any cakes donated for this event will be greatly appreciated. |
| | | |
| --- | --- | --- |
| | The CBJS Sports Hall Athletics Squad competed in the Level 3 School Games final on the 24th March against schools from across Solihull, Coventry and Warwickshire. They competed fantastically and finished a very respectable 4th place in the county. Well done to the whole team. | |
| | | |
| --- | --- | --- |
| | CBJS have now been re-accredited as a school holding the International School Award. We have held this award now for 4 years. As a school we ensure that our children learn lots about the world around them and we are continuing to develop our links with schools in the Gambia and in China. | |