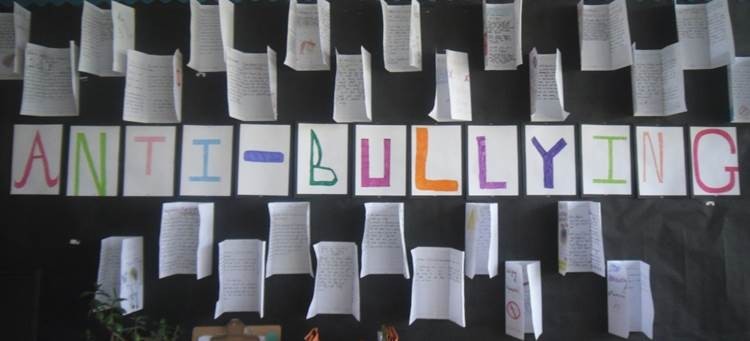 At CBJS, we take bullying very seriously. This year, we have re-written our Anti-Bullying policy (see policies section) after consulting all stakeholders.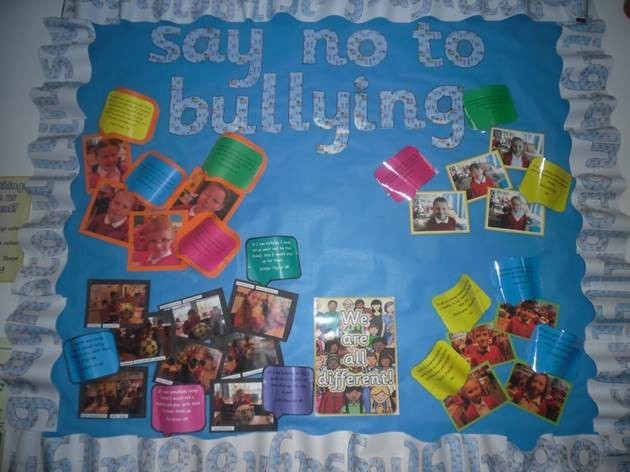 In addition to this, our assemblies have been based on Anti-Bullying, we have had a theatre company come in to show their 'B Word' play and we have also taught several unit of work to support the message that Bullying is not tolerated at CBJS!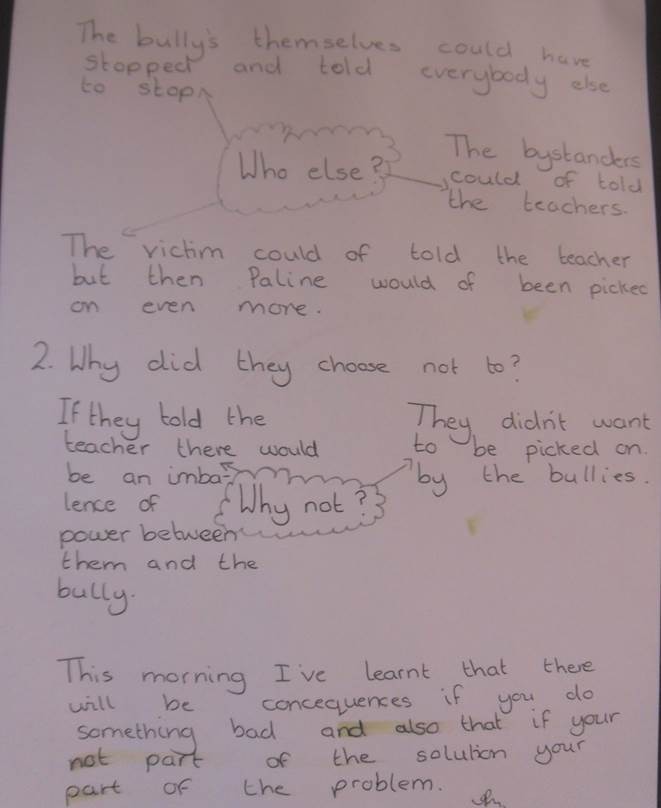 Above is a piece of work produced after listening to a story about a child who had been bullied!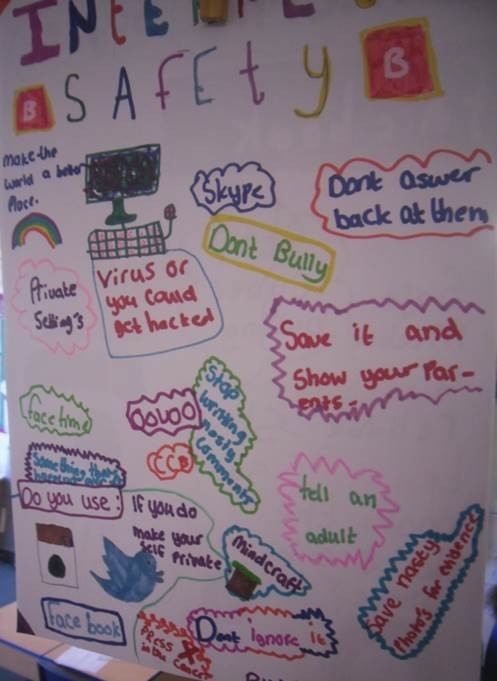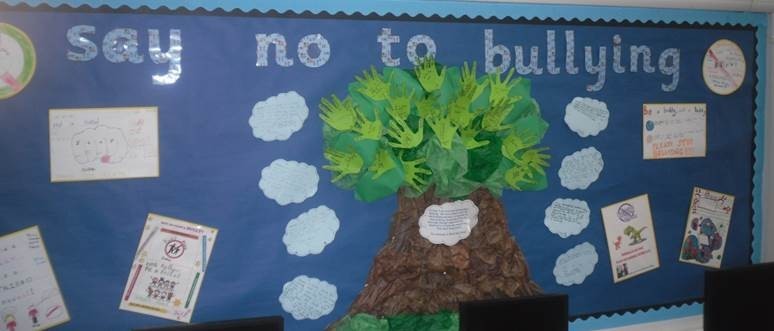 These are some of Anti-bullying displays by Year 3, 4 and 5 with some of our children's work on!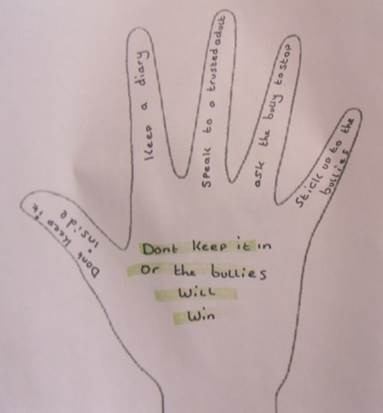 Above is some advice that our Y6 children would give to someone who thought that they were being bullied.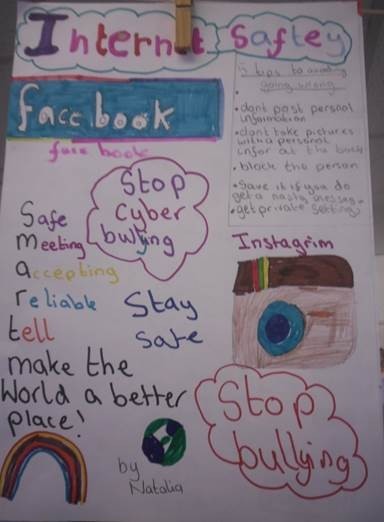 As well as bullying, we have also explored the idea of cyber bullying and how to keep safe online. These are some advice posters that Year 5 have produced.
We had a theatre company come into school to teach us about anti-bullying and what we should do if we think we are being bullied.
Hurst Lane North, Birmingham, West Midlands, B36 0HD
01217472247
office@cbjs.solihull.sch.uk