Science at CBJS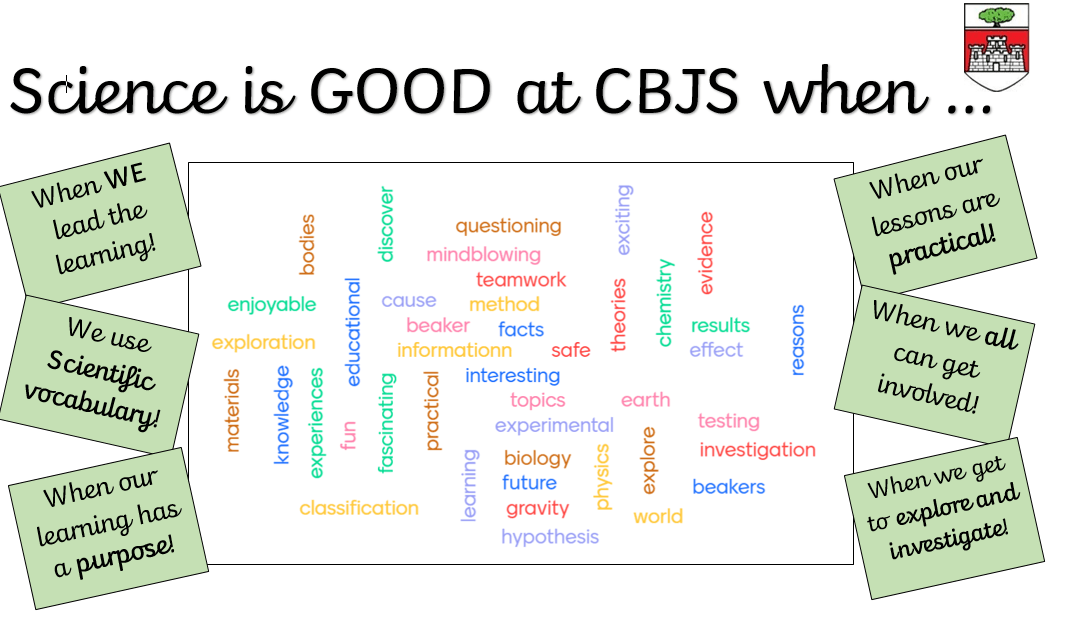 Our CBJS Science Curriculum Intent:
The planning and delivery of the science curriculum will challenge and broaden all pupil's thinking around concepts through practical science lessons and individual learning styles. At CBJS, we provide a stimulating science curriculum that nurtures children's natural curiosity and their on-going intellectual development. Through a hands-on, inquiry-based curriculum, children will experience the joy of having wonderful ideas, exploration and investigation. There are high expectations for all Pupils' outcomes, which are at the heart of teacher assessment, and good practice in science is consistent across all year groups. Children will develop working scientifically skills that will be built on progressively through their time at our school.
What do we cover and when?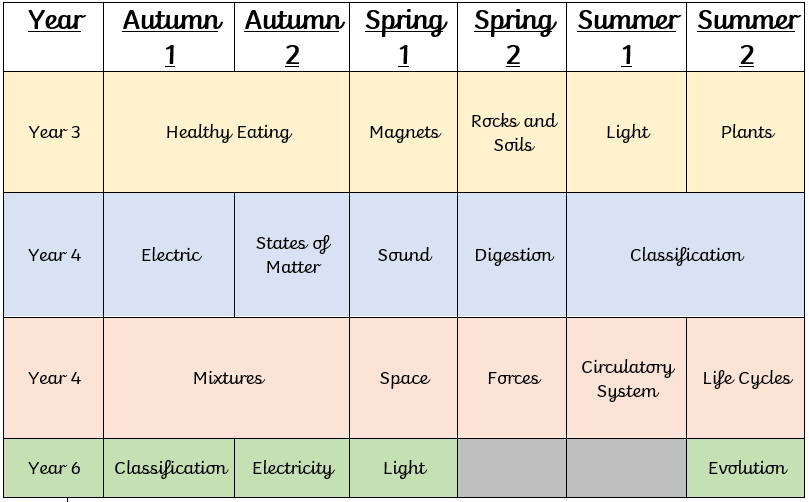 Science Ambassadors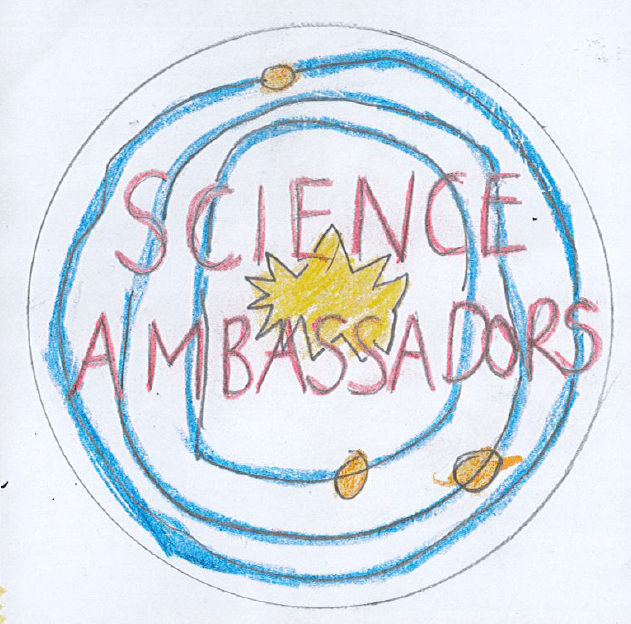 This year, an exciting opportunity has arisen for the children at CBJS - to become part of our exciting Science Ambassador group!
Our Science Ambassadors have been specially selected for their enthusiasm and interest in Science. In every class at CBJS, we have one appointed Ambassador wearing a green Science Ambassador badge!
Science Ambassadors at CBJS spend time sharing their thoughts and ideas about Science at our school. They are involved in discussions around what makes Science great at our school; they help explore ideas to further develop our Science lessons and also help keep our school community up-to-date with Science in the news with their bi-monthly newsletters!
Science Ambassador Newsletters
APRIL/MAY 2022 EDITION
British Science Week 2022 - Growth!
This years theme for British Science Week was GROWTH! Here at CBJS, the children were able to experience some exciting workshops around GROWing their aspirations in Science-based career paths! An exciting company, Medical Mavericks, joined us during British Science Week to give Y5 and Y6 class workshops around medical careers. They also carried out an assembly work shop for both Y3 and Y4, too!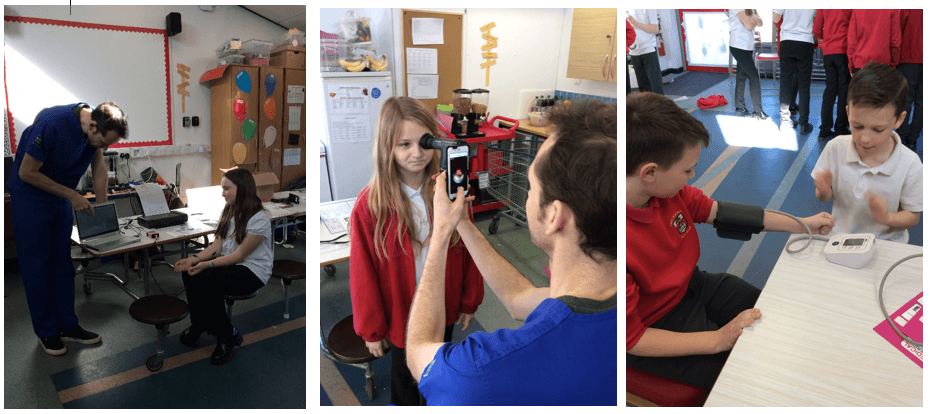 Fizz, Pop, BANG! Science Afterschool Club
During Spring and Summer term, children have been offered an afterschool Science club called Fizz, Pop, Bang! Here the children get to explore and develop their Scientific curiosity with an exciting line up of experiments and investigations!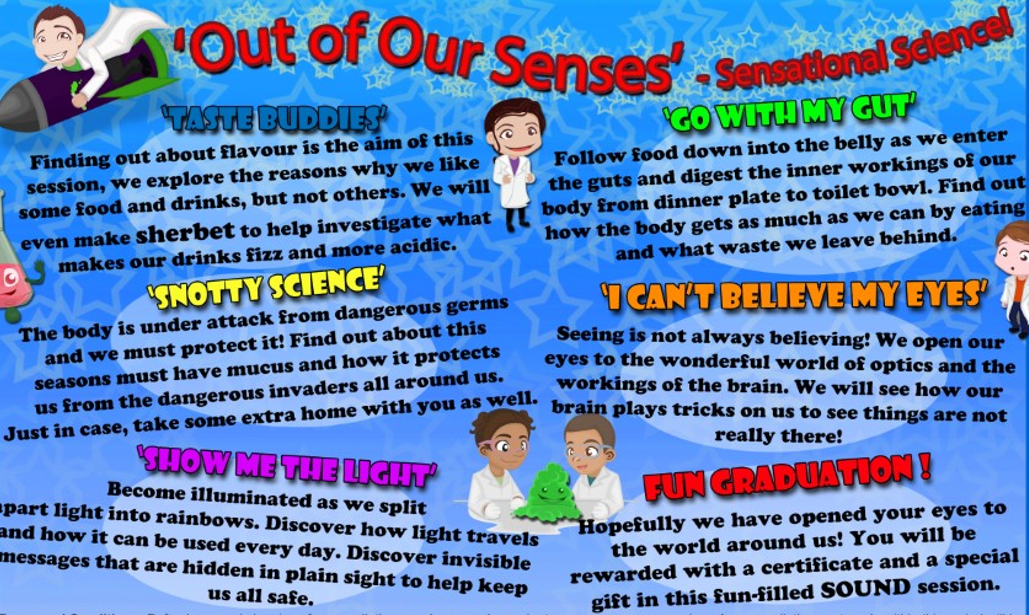 Hurst Lane North, Birmingham, West Midlands, B36 0HD
01217472247
office@cbjs.solihull.sch.uk