Autumn term
Transition
The year 3 team have been extremely impressed with how well all of the children have settled into life at CBJS. The children have continued to adapt to all of our routines and expectations exceptionally well and we couldn't be prouder of them!
Mathematics
In our Maths lessons, the children have been working hard to make progress in the following areas:
Place value;

Mental and written methods for addition and subtraction;

Telling the time;

Volume and capacity.
The children have also been working hard to learn and master the 2 times table multiplication and division facts. Remember to regularly practise your times tables on Times Table Rockstars.
English
During our English lessons, the children have been learning how to write diary entries and use inverted commas (speech marks) to punctuate direct speech.
Within Grammar, the children have worked hard to understand the differences between nouns, verbs and adjectives, and learn how to use a range of conjunctions to link their ideas together.
Within Shared Reading lessons, the children have been developing a range of reading skills, including:
Retrieving and recording information from fiction;

Making inferences based on details that are implied;

Identifying the meanings of unfamiliar vocabulary in context.
Science
In our very first Science unit of the year, which is called Animals including humans, the children have started to learn about the different types of skeletons that creatures have and about the bones that make up a human skeleton.
Ask your child if they can tell what you the following types of skeletons are and if they can name some animals that have each type of skeleton:
Endoskeleton;

Exoskeleton;

Hydrostatic skeleton.
Religious Education (R.E)
In our R.E lessons, the children have been learning about the concept of Creation. They have explored creation stories from different faiths and religions, including the story of Pan Gu (which is an Ancient Chinese myth) and the Christian creation story. The children have also considered if it is possible to live in a perfect world and what the limitations are in achieving this.
Personal Social Health Education (P.S.H.E)
During their P.S.H.E lessons, the children have been learning how important it is to understand themselves as individuals. They have considered the following elements as part of their first unit of work:
Setting personal goals;

Understanding that actions have consequences;

Understanding rules, rights and responsibilities;

Making others feel valued and welcomed.
Ask your child if they can tell you what their personal goal is for year 3. What do they need to do in order to achieve their goal and how will they know if they have been successful?
History and Geography
Our Autumn term topic, which has a History and Geography focus, is a study of Birmingham. The children will be developing their knowledge and understanding of the following areas:
Chronology;

The impact of The Industrial Revolution in Birmingham;

How World War 2 impacted Birmingham;

Using compass points to locate places on maps;

Creating maps of our local area.
The children have been given the challenge of completing a half term homework challenge that links to our Birmingham topic. The children can choose from the following options:
Create a 3D model of a Birmingham landmark;

Research a Birmingham landmark and present their findings in a creative way;

Visit a Birmingham landmark (if it is s

afe for your household to do so) and document their visit and what they have learnt.
We look forward to seeing lots of fantastic homework projects handed in after half term and we will be sharing some of these on this page of the school website, so look out for these!
Physical Education (P.E)
During our P.E lessons, the children have been developing key skills in dance and in football.
During their Dance lessons, the children have learnt how to use their bodies to represent and convey different animals. They have also developed their understanding of how to travel on different levels, incorporate appropriate transitions between movements and evaluate their performances.
Within their football lessons, the children have learnt how to develop control of a football. They have also practised key skills such as passing, dribbling and tackling.
Decorate a Door
Each year 3 class has taken part in our school's first decorate a door competition of the year. We have based our door designs around our Autumn 1 English text which was Leon and the place between. Take a look at our fantastic competition entries below.
A huge well done goes to 3H who made it through to the final of the competition and came in second place out of the whole school!
Here is a link to a YouTube video of the text being read so that you can enjoy the story of Leon and the place between at home with your child: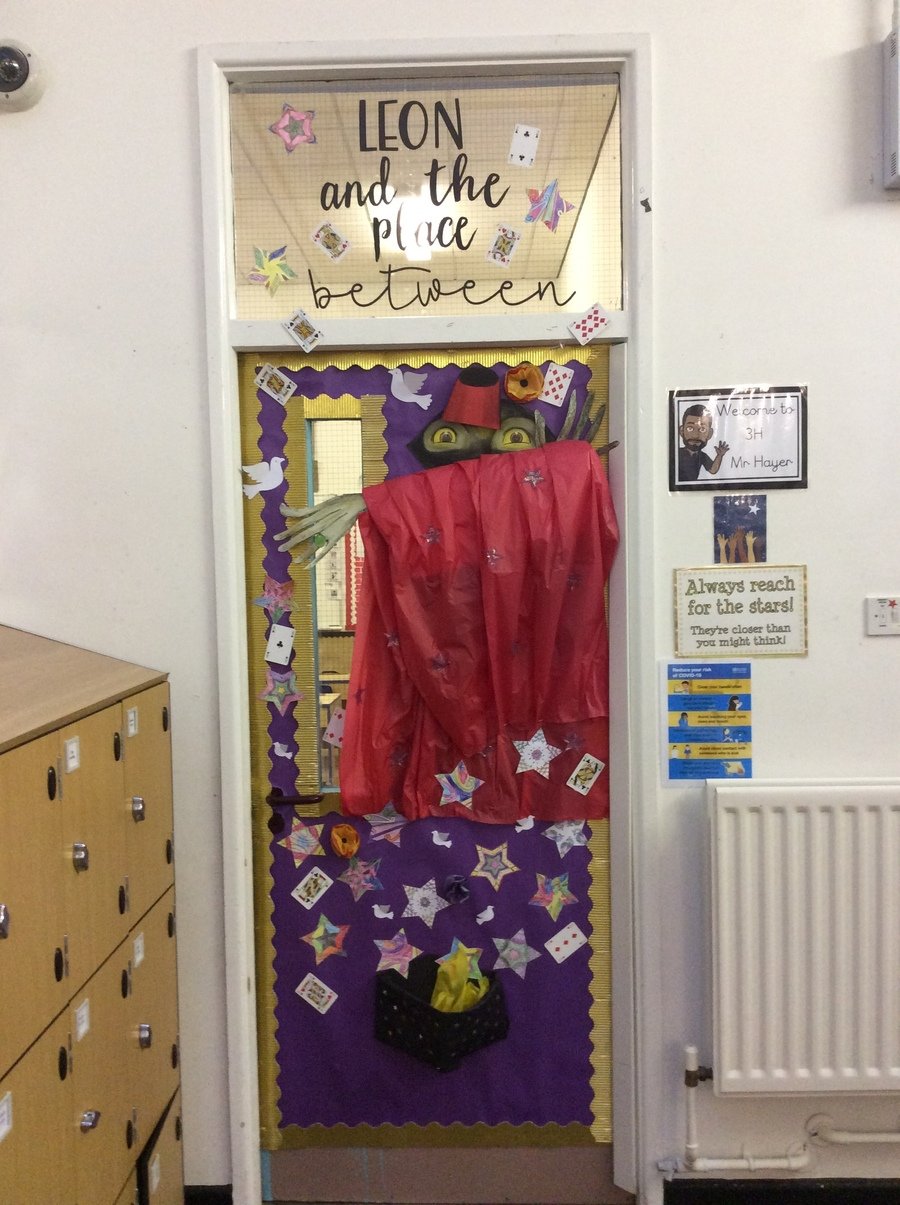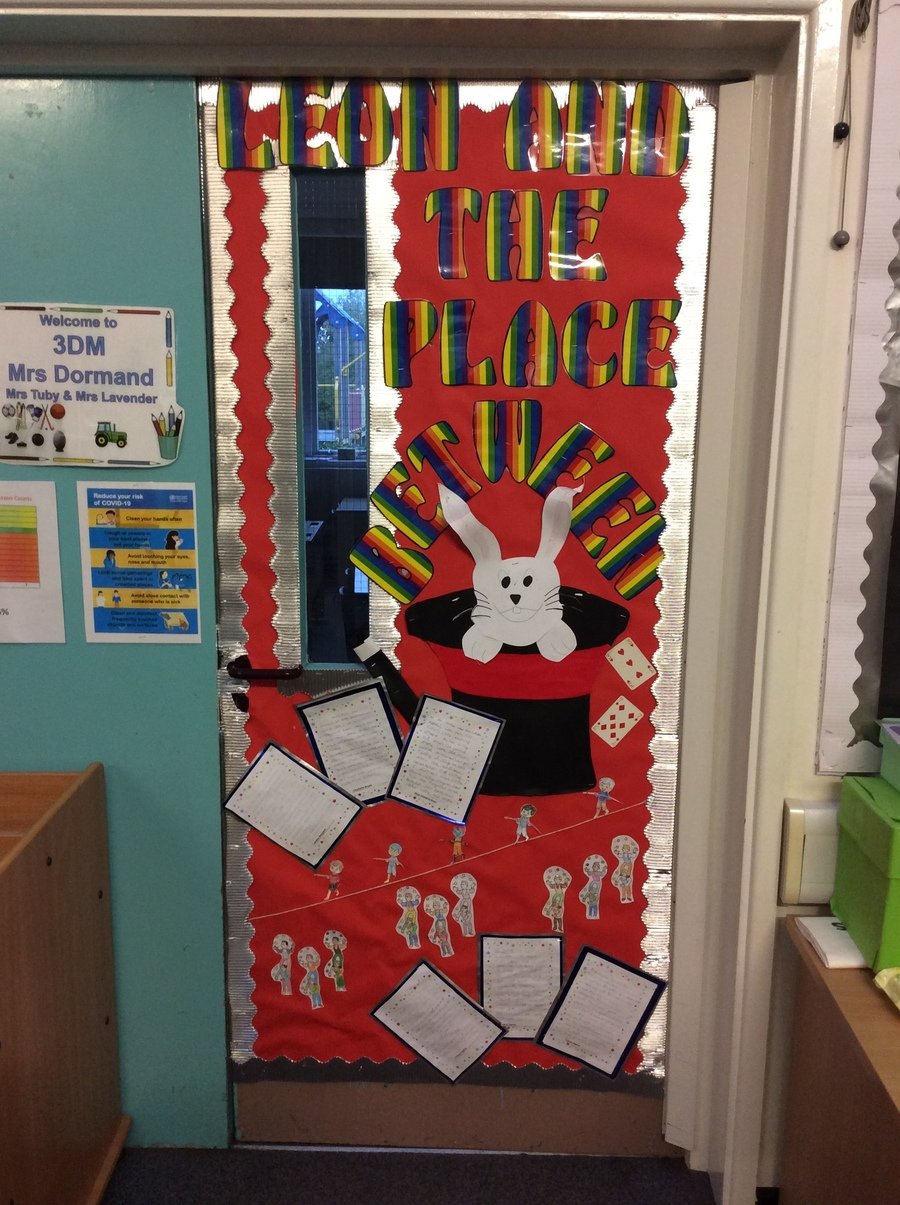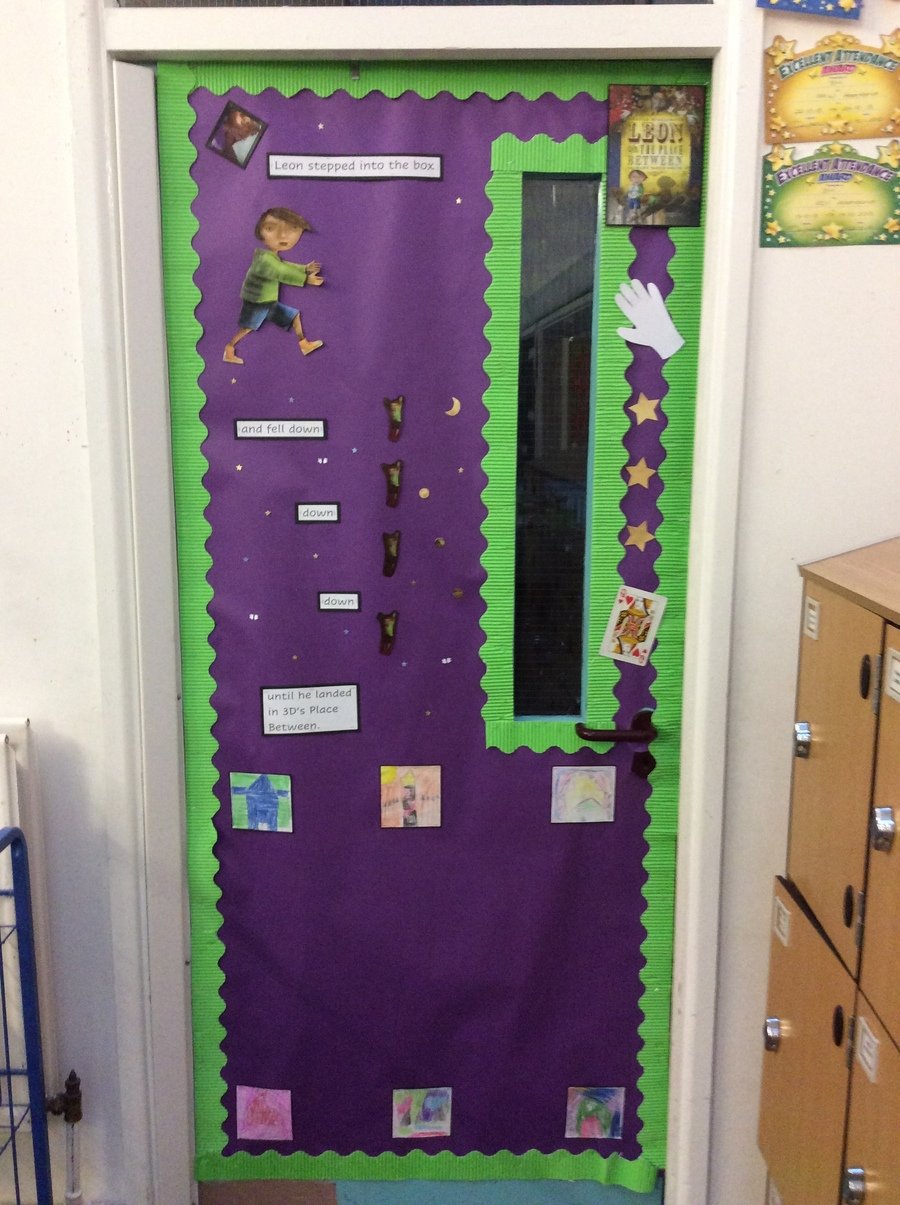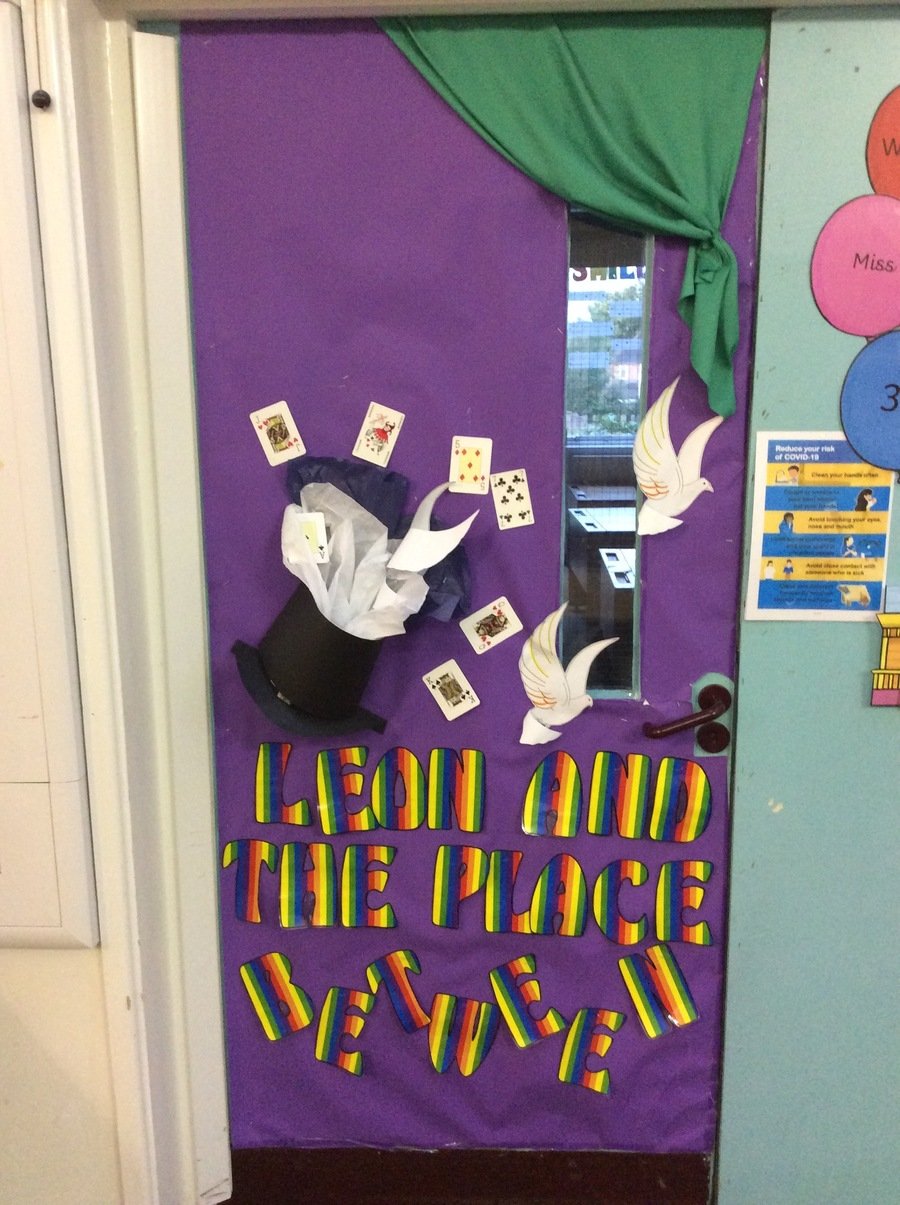 Hurst Lane North, Birmingham, West Midlands, B36 0HD
01217472247
office@cbjs.solihull.sch.uk